PowerKnowledge Science Games
Game Design & Development
I designed and developed this suite of educational games for Rosen Publishing. I worked with Rosen's editorial team to ensure the games taught topics relevant to the science curriculum for students in grades 3–5.
Dr. Legbone's Laboratory
Students learn to identify the parts of the human body in this life science game.
Fossil Fever
In this earth science game, students search an archaeological dig site for dinosaur fossils.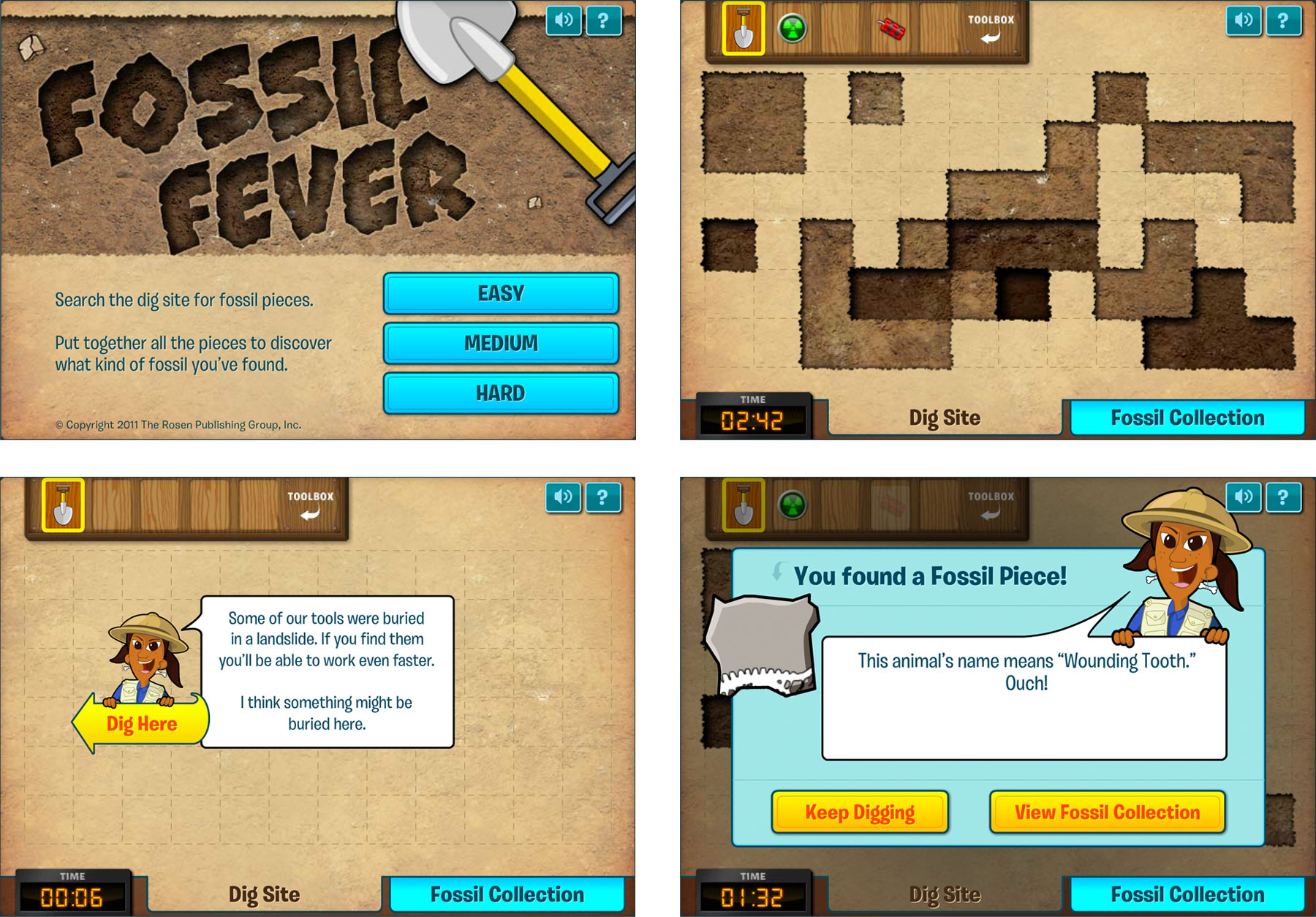 Isaac's Apples
Players learn about simple machines in this challenging physics simulation game.